Therefore, if anyone is in Christ, he is a new creation; the old has gone, the new has come!
In 1999, Crissy Outlaw began working in adult entertainment. She was in the business until 2006, when she became a Christian. Since leaving the industry, she has spoken out about the harmful effects of porn and has helped other women also transition out of the sex industry. Her story has been featured in a number of publications, films, documentaries, and, most recently, a TV mini series. Crissy shares her story at conferences, universities, churches, and community groups throughout the United States and abroad. In 2013, Crissy married the love of her life. They live in Houston, Texas.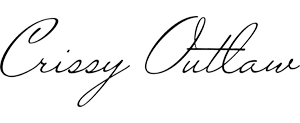 Public Speaker & Support Group Leader
Latest News & Events
Stay updated. Check out our latest blogs and events.
Stay updated with all that's going on.
Events, updates, public appearances, and more - subscribe to Crissy's newsletter.